Description
Tap Tap Music-Pop Songs
A new music rhythm game. Continuously update various types of songs every week.
Pop,Anime,Classic,K-Pop,EDM, Rock, Trap, Hiphop, and more...
You can always find your favorite song and play it in this music world.
How to play
Tap Tap Music is a beat tapping game easy to play. Just enjoy the songs and catch up with the beat.
1. When the MV begin, tap the ball as it reaches scoring areas
2. Don't miss any ball.
3. Three different accuracies: Perfect, Great, Good. Try to get combo and Perfect as much as possible. The much Perfect you get, the more score you will get.
4. Challenge different level. Try to reach the pass condition of each level.
Game Features
-Continuously updated pop songs.
-Rich and varied song types to suit different musical tastes.
-Challenge mode! Level 1 to Level n. Getting harder and harder. Challenge your hand speed.
-High quality music songs from YouTube. Enjoy the music natively.
-Three different scoring standards for accuracy. Try to get higher score in every song.
So, get ready and try out this brand new music game for free!
Free music game and music game lovers are waiting for you!
If you have any problems about our music game,
send the email to [email protected] or contact us in our Facebook page.
Subscription:
- Upon subscribing, you'll immediately unlock 60 hot songs, remove the advertising, get unlimited energy, daily 500 coins and VIP songs available every week.
- You can choose a subscription plan according to the price and duration. The prices are $2.99 per week, $9.99 per month, $29.99 per year, or the same price in other currencies.
- When you confirm your purchase, the payment will be charged to your iTunes account.
- Subscriptions may be managed by the user and auto-renewal may be turned off by going to the user's Account Settings after purchase.
- Please cancel the automatic renewal at least 24 hours prior to the end of the current period, otherwise it will automatically renew and deduct the renewal fee from the account.
- In order to avoid being charged, please be sure to complete it 24 hours before the end of the subscription.
- Any unused portion of a free trial period, if offered, will be forfeited when the user purchases a subscription to that publication, where applicable.
- If you cancel your subscription, you will lose all the privileges described above.
Terms of Use and Privacy Policy: http://www.gogogame.com/privacy-policy.html
What's New
Ratings and Reviews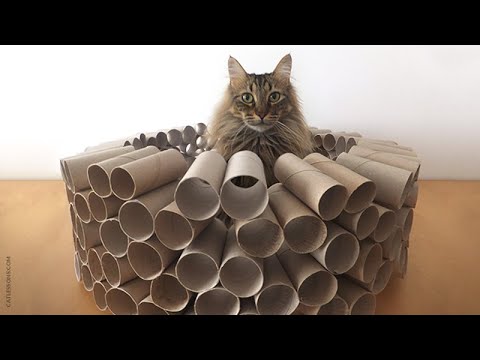 70.7K Ratings
Awesome game but only a BIG problem
So the is the one and only "tap tap music" game I've ever played. When I first downloaded it it was pretty hard and I only had three songs. It was kinda boring at first. but once I unlocked new songs,it actually started to get and little bit funnier. Because like we could just tap and tap and tap. But the BIG problem and I mean BIG😡 is that when you tap on it and you barely touch it. it actually just makes you "miss" apparently,so I like this game so much but just that problem and it's that one. Like I said it's a great game even I love. Even though it did also have inappropriate adds.😒. I'm eight and those adds were to inappropriate and unnecessary for me. So yeah I do like this game(if I repeated it,I'm so sorry) BUT ITS THE PROBLEM THAT I DONT LIKE!!!! Anyway I'm really excited because once I have unlocked all the songs I will be playing ALL of them! 🤗 I'm so happy so download the game and play it! Remember what I said for the second problem. If your eight please just be aware that there are inappropriate and unnecessary adds. But download it and play!
Love the concept… hate all the flaws even more
Free music games and apps. Free music games and apps using the most advanced web technology for musicians. Our musical games and apps are optimized for mobile devices. Walk Band is a music studio app - a toolkit of virtual musical instruments for music maker. ☆ 50M+ Downloads Musical Instruments App. ☆ Multitrack Synthesizer(Mixer). ☆ Studio Quality Sound. Musical instruments - Piano keyboard - Guitar solo & chords mode - Bass guitar solo & chords mode - Drum pad & kit mode - Drum machine, Beats Pad.
The concept of this game is the reason why I love it so much. The combination of "guitar hero" with up to date music is so much fun to play. However, there are so many flaws that keep me from giving it 5 stars. 1) There is no way to organize the music selection. 2) The difficult levels are not very well labeled. A "hard" song in this game can either give you a easy 300 beats or an expert level 750 beats which is a DRAMATIC difference. 3) Sometimes I can miss a beat and the game won't even notice it OR I'll tap too lightly onto my screen and the game thinks I "missed" the beat, both super frustrating problem. 4) Even with the subscription purchase, you still have to watch ads when you want to continue a song when you mess up or you could get more "HP" but then you still have to watch an ad. I feel like if I pay for a game monthly there should be NO ads whatsoever. 5) This games gives you coins but when you have a subscription there is no point in having the coins so they kinda just pile up with no real use. Maybe they should think about using coins when you mess up a game to keep playing. There are also some smaller flaws as well but don't really affect gameplay like these ones do.
Overall, the flaws in this app outweigh the game play, which is why I give it 2-stars. I think this game needs some major improvements until it can get 5 stars from me.
Update revoked some of my songs?
I've been enjoying this game for a few weeks now, and if it weren't for whatever update that might've caused this issue, I would've given this a 5-star review; this game is unlike others in that you can earn your way to more awards just by playing the game, without any hidden fees or impossible milestones. The game has lots of great songs and recently they added even more that seemed to cater even more to my style, which I was very happy with. However, upon opening the app today, I noticed that one of my favorited songs (that I had "purchased")- "Peace Sign," in particular, was not on the song list any more. When I went to my favorites list, the song was there, but upon pressing play, it would not start. This was very frustrating for me because it was one of the songs I had purchased with the coins. I don't agree with the developers removing songs after they've been released, but if they're going to do that, I at least ask that they leave the songs in the libraries of players who had already purchased the song. It would've been a waste of coins and effort otherwise. Aside from this very recent issue, I've had no problems with this game and I've greatly enjoyed it. I hope that whatever bug that caused this is resolved soon and that any missing purchased songs are restored.
App Privacy
The developer, Eyugame Network Technology Co., Ltd, indicated that the app's privacy practices may include handling of data as described below. For more information, see the developer's privacy policy.
Data Used to Track You
The following data may be used to track you across apps and websites owned by other companies:
Data Not Linked to You
The following data may be collected but it is not linked to your identity:
Identifiers

Usage Data

Diagnostics
Privacy practices may vary, for example, based on the features you use or your age. Learn More
Information
Size
157.4 MB
Compatibility
iPhone

Requires iOS 10.0 or later.
iPad

Requires iPadOS 10.0 or later.
iPod touch

Requires iOS 10.0 or later.
Age Rating
4+
Price
Free
In-App Purchases
VIP_MONTH

$9.99

VIP_7DAYS

$2.99

VIP_7DAYS

$2.99

VIP_YEAR

$29.99

VIP_MONTH

$9.99
Supports
Family Sharing

With Family Sharing set up, up to six family members can use this app.
Music downloader - Music player is a free Mp3 downloader and Mp3 players in Android app store. Music downloader - Music player, Mp3 downloader - the latest version supports users to download music with the fastest speed. Popular rankings such as US - UK, Kpop, Jpop, Vpop ... are regularly and continuously updated. We are always working hard to refresh the charts of the hottest songs from more than 100 countries all over the world.
Music downloader - Mp3 downloader with a huge music store, diverse all types of popular music today. You can easily search and download any songs or listen to music online just with a smartphone connected to the internet.
Let's discover the outstanding features of the application:
- Totally free
- Download music with high speed and play music in high quality with Mp3 downloader and Mp3 players
- Update the latest song list in many countries around the world.
- Search songs easily and quickly
- 3D surround sound
- Support headset to control the Mp3 players
- Manage downloaded songs by album, artist, folder, playlist
- Support users to create their own playlists.
- You can search for any genre of music, any song on Mp3 downloader and Mp3 players
- Mp3 downloader and Mp3 players with full features: play, stop, next, previous, select play mode, add to favorite playlist.
- Audio equalizer with 5 sound ranges, bass booster and 3D sound effects.
- Set the song as your device's ringtone.
Music Games App Store
- Many types of music tunes are preset such as Normal, Classic, Dance, Folk, Heavy, Hip hop, Jazz, Pop, Rock, or you can adjust the balance yourself.
- Support setting wallpapers for your songs
- Smart sleep timer mode
Music Game App Download Free
- Headset support: play, stop, next, previous, volume up/down.
- Track the download progress easily
- Easy to share downloaded songs to your friends via popular social networking sites.
- Multi-language support
Best Music Game Apps
Download Music downloader - Music player, Mp3 downloader and Mp3 players, now to own an application for free downloading and listening to music with a smooth interface. Update the tastes of music in the country and all over the world, the hottest songs every day easily.
Music downloader - Music player, Mp3 downloader is licensed by Jamendo (http://Jamendo.com) and provided with a huge and totally free music store. All you need is just connect your phone to the internet, then you can listen to music online, or download them and enjoy offline. You can find any songs with Music downloader - Music player, Mp3 downloader and Mp3 player.
P.S.
Dear publishers, we have attached our email adress and phone number in our contact information. If you have any questions, please email or call us in advance. We will provide documents and agreements signed with the Jamendo music provider (http://Jamendo.com). Jamendo will confirm the validity of the agreement. We hope to receive your cooperation for the strong music industry. Music downloader - Music player, Mp3 downloader will help you listen to compositions of independent and/or new artists which helps their work spread and reach more the audience faster.
Sincere thanks.